Hamworthy Recreation FC is affiliated to Dorset FA and has two adult teams.

The First Team play in the Dorset Premier League and the Reserves play in the Senior League of the Dorset Football League.

We are also associated with BCS Hamworthy Recreation FC U18s who play their home games at Magna Road and parents are supporting the club as members of the 100 Club
The position of treasurer for our ambitious club becomes vacant for the 2021/2022 Season as our current treasurer wishes to stand down.
If you are interested, or know of a suitable candidate, please contact our chairman, Chris Hayes, on chrisH@am-dmservices.co.uk or 07850 724161.
Our changing rooms will be open and sanitised before each game. Toilets will be open 30 minutes before and 30 minutes after training and/or matches. All government guidance on hygiene and social distancing measures must be followed.
As our ground is on private land no spectators are allowed at games at Magna Road. One parent or guardian per child is permitted, where clubs and facilities can safely accommodate this and following all appropriate guidance.
Click Here for Full Fixture List
Date/Time

Team

Opponents

Venue

Postcode

Sat 15 May 15:00

First Team

Away to Bridport Reserves
Please note only those named can attend - Please contact Kirk if you plan to go

St Mary's Field, Bridport

DT6 5LA

Sat 15 May 15:00

Reserves

Away to Sturminster Marshall

Churchill Close, Sturminster Marshall

BH21 4BQ

Sun 16 May 14:00

U18s

Away to Winchester City U18 Black

The Simplyhealth Stadium, Hillier Way, Abbotts Barton, Winchester

SO23 7SR
Training has resumed but because of Covid-19 restrictions is by invitation only.
Notices
100 Club drawn for January, February, March and April 2021 - Click for Results
We ask that you continue with your membership and that new players join The 100 Club.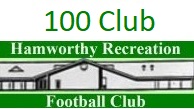 Details of 100 Club and Winners
We take your privacy very seriously Click Here for our Privacy Notice